PRINCIPAL FINANCIAL GROUP: Principal invests in platform enhancements to help improve customers' retirement plan health and outcomes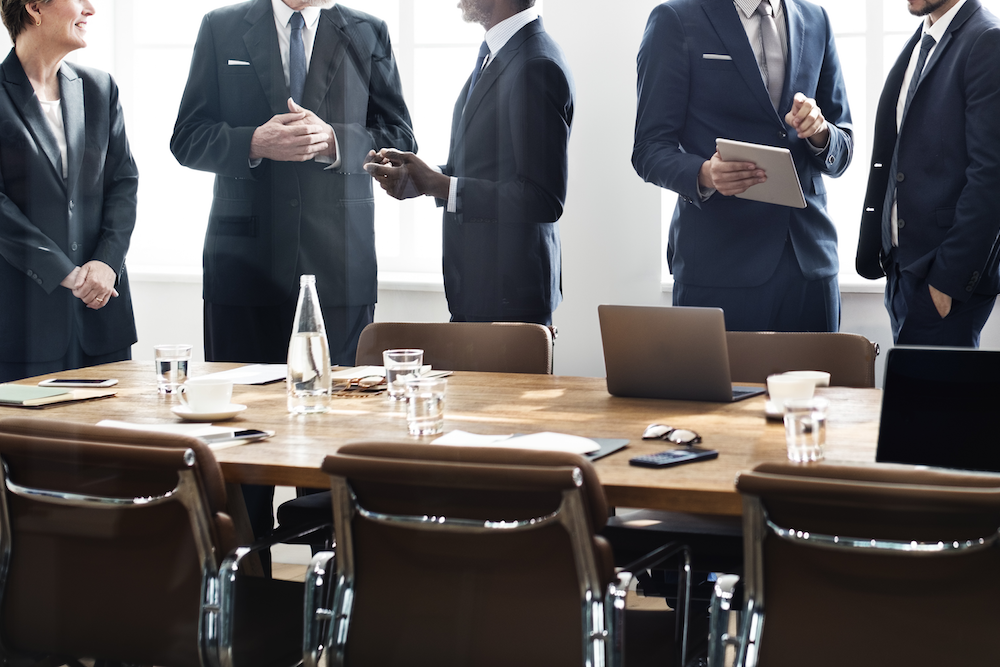 Principal Financial Group issued the following announcement on Sept. 9.
Principal Financial Group® today announced enhancements to its industry-leading retirement record-keeping platform which will make administration easier, more flexible, personalized1, and help drive better participant outcomes. As part of the integration of the Wells Fargo Institutional Retirement & Trust (IRT) business, Principal is incorporating capabilities from the Wells Fargo IRT platform into its own proprietary recordkeeping platform which will serve Principal and transitioning Wells Fargo IRT customers moving forward.
"We believe a better retirement begins with a better customer experience—both in-person and online," said Renee Schaaf, president, Retirement and Income Solutions at Principal. "Investment in our digital capabilities in combination with our top-tier service model will enable plan sponsors to deliver more successful outcomes for their participants."
The Principal platform, serving defined contribution and defined benefit participants, will evolve to incorporate the best capabilities from Principal and Wells Fargo IRT. Principal has accelerated investments in the Principal Total Retirement SuiteSM (TRS) and its retirement recordkeeping system—launching next generation financial wellness resources such as Principal® Milestones and Principal® Real Start, a plan sponsor chat feature, optimized 401(k) plan design features and more in just the last two years.
With the addition of key Wells Fargo IRT capabilities, including deep plan benchmarking and real-time performance monitoring and feedback to promote plan health, plan sponsors and participants will be able to seamlessly access a single service provider for multiple retirement plan types.
"We know that plan sponsors want help with gauging the effectiveness of their plan," said Schaaf. "Wells Fargo IRT has a method to help improve this and taken alongside the Principal best-in-class experience and data automation, is a perfect example of how we're bringing the best from each organization to drive customer outcomes."
After a thorough third-party analysis of key criteria, including scalability and flexibility, automation and straight-through processing, future readiness, and capabilities, the enhanced Principal platform is well positioned to serve evolving customer needs.
Plan Sponsor Benefits:
Flexible to fit various plan sizes and needs. Robust plan health assessment, benchmarking and reporting along with a strategy dashboard. Tenured customer care team brings decades of expertise serving complex plans.
Easy to administer plans. Plan sponsors have key decision-making and time saving tools and resources at their fingertips to manage administrative functions such as payroll processing, loans, participant notices, and more. The first-of-its-kind chat feature for retirement plan sponsors connects them with real-time answers to administrative questions.
Simple to Navigate. Customizable, all-in-one retirement solutions for the major types of retirement plans, as well as risk management support to help keep things running smoothly.
Plan Participant Benefits:
Personalized to fit their goals. Provides tailored onboarding, education, and communications. From the next-generation Principal® Real Start onboarding experience and Retirement Wellness Score to the robust Retirement Wellness Planner, all capabilities are tailored to the participant. Customizable features on the website enable participants to build a retirement savings dashboard that supports their priorities and outline a path to reaching goals.
Simple to take action. Interactive tools and resources such as contribution slider with easy button, My Virtual Coach annual check-up and account aggregation give participants simple steps to improve plan health and outcomes.
Easy to build confidence. As individuals take positive steps, they receive congratulatory messages to help build confidence along the way. Principal® Milestones platform resources make it easier for participants to take advantage of financial wellness solutions, such as will preparation and a host of topics—from budgeting to student loans and scholarships.
For Consultants & Advisors:
Comprehensive Suite of Solutions. An integrated, seamless suite of solutions that's easy for advisors and consultants to use to help improve participants' financial confidence and retirement readiness. Reports generated out of the simple, intuitive online experience illuminate plan opportunities and valuable insights that fuel conversations with clients.
Retirement Plan Expertise. From research and thought capital, to actionable insights driven out of an interactive advisor dashboard, Principal is committed to working with advisors and consultants to serve the complex needs of small to large plans.
Together, these capabilities will enable an optimal experience for plan sponsors and participants and furthers the Principal focus on customer care. The combined capabilities on the Principal platform will help drive results for plan sponsors and participants based on their unique needs while providing enhanced flexibility and expertise to help advisors and consultants serve small to large retirement plan clients. Participants who log into the Principal digital platform have a 50% higher average deferral rate.2
"Principal continues to invest in digital infrastructure and solutions to promote financial success for our customers," said Schaaf. "The platform enhancements we've announced today will allow us to better drive plan outcomes and improve retirement readiness, helping ensure our customers live their best lives to and through retirement."
The enhancements to the Principal platform are expected to be available in 2020 and coincide with the transition of Wells Fargo IRT clients to the Principal platform. Upon completion of the integration, Principal will have a stronger and more efficient and flexible technology offering for all IRT and existing customers – across all segments and plan types.
Visit principal.com/betterretirement for more information about the Principal tech-driven customer experience.
Original source: https://www.principal.com/about-us/news-room/news-releases/principal-invests-platform-enhancements-help-improve-customers-retirement-plan-health-and-outcomes
Want to get notified whenever we write about
Principal Financial Group
?
Next time we write about Principal Financial Group, we'll email you a link to the story. You may edit your settings or unsubscribe at any time.
Sign-up for Alerts
Organizations in this Story