Court orders Education Department to cease collections from Corinthian alumni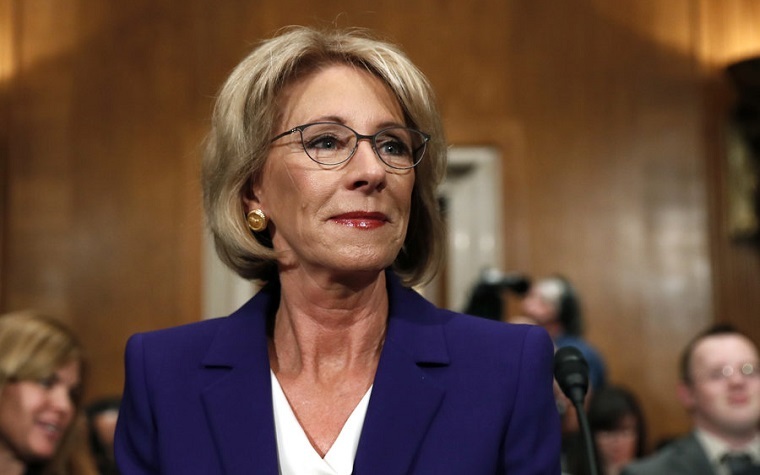 The order for the cessation of collection activities is extended to all Corinthian borrowers and not only to the four plaintiffs named in the Calvillo Manriquez v. DeVos class suit. | File photo
On June 19, U.S. Magistrate Judge Sallie Kim ordered the Education Department to cease loan debt collections from defrauded for-profit college students.
The order released at the U.S. District Court Northern District of California admonishes Secretary Betsy DeVos and the Education Department to stop from using the Average Earnings Rule on its decision to approve or reject partial student loan forgiveness to former students of the now-defunct Corinthian Colleges, and halt the collection of their federal debts.
This clarifies that the ruling released last May 25 ordering the cessation of collection activities is extended to all Corinthian borrowers and not only to the four plaintiffs named in the Calvillo Manriquez v. DeVos class suit.
The order is effective immediately and will last until the secretary proposes a new guideline that is approved by the court. The order further states that it does not prevent DeVos from granting full relief to all claimants who successfully completed or who successfully complete an attestation form.
On March, Harvard University's Project on Predatory Student Lending along with Housing and Economic Rights Advocates represented the class in a motion for an injunction to block DeVos and its administration from wrongfully using Social Security data to deny loan discharges to defrauded students.
"The Department of Education has now been rebuked in court not once, but twice for violating the rights of students it should be serving," Toby Merrill, director of the Project on Predatory Student Lending, said. "Corinthian ripped off hundreds of thousands of students and the Department of Education is making it worse by collecting their illegal debts, prolonging their suffering."
Merrill said the department has the power -- and what he called the obligation -- to cancel the debts of cheated Corinthian borrowers.
"If they continue to refuse to do it on their own, we will fight them in court until they come around," he said.
Want to get notified whenever we write about
U.S. Department of Education
?
Next time we write about U.S. Department of Education, we'll email you a link to the story. You may edit your settings or unsubscribe at any time.
Sign-up for Alerts
Organizations in this Story